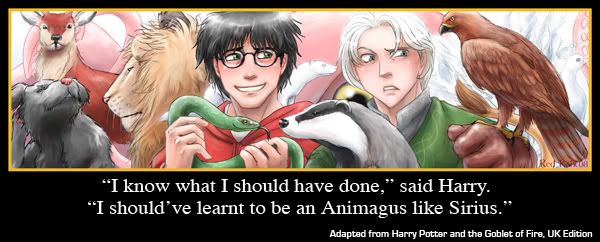 Art by
red_rahl
hd_inspired
Animagus Exchange
Just a couple of days and I´m going to be able to enjoy the beautiful stories, I´m so anxious, but knowing the girls, just I have to expect the unexpected. For my, Draco is like a fox, cause fox are: intelligents, sneakies, not courageous at all, prefer loneliness than being in group. Although, he could be perfect just like a dragon XP!
Current Mood:

lazy

Current Music:

Arsenium "Loca"
ARRIBA MICHOACAN!!!

I was just checking my e-mail and a friend send me this! It´s in spanish, it´s just a little difficult to traslate at english cause it has a lot of slangs, but I´m from Michoacan and I can´t resist the tentation to put it over here!!

El DE MICHOACAN no saluda: te pregunta "¿que pedo?".

El DE MICHOACAN no tiene amigos: TIENE UN CHINGO DE COMPAS.

El DE MICHOACAN no se golpea: se da un BUEN PUTAZO.

El DE MICHOACAN no se burla: te da un PINCHE CARRILLÓN.
El DE MICHOACAN no te señala si equivocado, te dice: ERES MUY PENDEJO VALE!.

El DE MICHOACAN no te pide que seas su novia: SE TE AVIENTA
.
El DE MICHOACAN no molesta: CHINGA PARA QUE TE ENCABRONES
.
El DE MICHOACAN no se molesta: SE EMPUTA

El DE MICHOACAN no te ordena: TE MANDA ¡A HUEVO!

El DE MICHOACAN no fracasa: ¡LA CAGA!
El DE MICHOACAN no sale corriendo: SALE EN PUTIZA.


El DE MICHOACAN no toma siestas: SE HECHA UNA JETA.
El DE MICHOACAN no ríe hasta más no poder: SE CAGA DE LA RISA.

Al DE MICHOACAN no le es difí­cil: LE ES RECABRON!!! El DE MICHOACAN no se burla de ti: SE LA CURA CONTIGO
El DE MICHOACAN no te rechaza: TE MANDA A LA CHINGADA.
El DE MICHOACAN no corre a nadie: ¡LO MANDA A CHINGAR A SU MADRE!!
El DE MICHOACAN no toma: ¡SE PONE HASTA EL CUL%6/ DE PEDO!
El DE MICHOACAN no pide que lo lleven: PIDE "RAIT"
El DE MICHOACAN no es un tipo alegre: ES A TODA MADRE.
El DE MICHOACAN no es un tipo tremendo: ES UN CHINGON, CABRÓN A TODA MADRE.

EN MICHOACAN sus mujeres no son bonitas SOMOS PRECIOSAS Si eres DE MICHOACAN, manda esto a toda la RAZA DE MICHOACAN y a quienes no lo sean po's pa' que nos conozcan....

Current Location:

dragon´s nest

Current Mood:

amused

Current Music:

Paridisio "Bailando"

And I just have to put it here!!


Tom Feltom has a beautiful voice, and is good playing the guitar!
Current Mood:

calm

Current Music:

"Time isn´t healing " Tom Feltom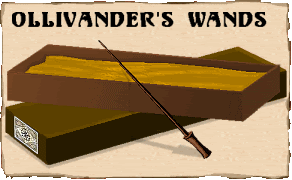 Wood type: holly
Length: 11 inches
Core: Dragon Heartstring
Current Mood:

sleepy

Current Music:

"Ephemeral" After Forever


I`m ungry, but no with one person in special, I`m ungry with the politician of my country, I hate them, they are not usefuls for nothing. In September, The Parliament of my country decided to put a new tax, the tax is for the gasoline; and the consequences are that the mayority of the prices, speciality in food, increase, but the food are in the "basic basquet" (canasta basica)of my country. So the most affected of this tax are the poor people.

I`m not rich, but my family have enough money to have some luxuries, but this tax affect my family too; and the President says that he defends the economy of the common people and that the tax is going to apply the next year. I was so ungry when a watched it in the tv. That is not a solution!!!!!

The only thing that people want is not more taxs, if the goverment want money, they have find another solutions. In my country is so common the corruption, a lot of companies and rich people evade tax.

I`m so dissapointed of the politician of Mèxico, Iy reality want that my county make progress; I want a better future for my little brother and my family I don`t want that my brother will go to the USA, searching for a better future, he deserves to have that future here, in Mexico, I love my country, the history and over all I love the traditions.
I have wanted to writte for almost a month, but until now I have enough time to do it.
Current Mood:

pissed off

Current Music:

"The memory remains" Metallica
You scored as Severus Snape, Well you're a tricky one aren't you? Nobody quite has you figured out and you'd probably prefer it stayed that way. That said you are a formidable force by anyone's reckoning, but there is certainly more to you than a frosty exterior and a bitter temper.



| | | |
| --- | --- | --- |
| Severus Snape | | 85% |
| Sirius Black | | 75% |
| Remus Lupin | | 70% |
| Harry Potter | | 65% |
| Albus Dumbledore | | 65% |
| Lord Voldemort | | 60% |
| Draco Malfoy | | 60% |
| Hermione Granger | | 60% |
| Ginny Weasley | | 55% |
| Ron Weasley | | 45% |


Your Harry Potter Alter Ego Is...?
created with QuizFarm.com
Current Mood:

contemplative

Current Music:

"Sweet Child of mine" Guns & Roses
I khow that is my first time writing in english, this is my experiment, so if I make a mistake is because I`m learning to express and to write myself in this language.

I really feel frustrated, because I truly want to finish my reading of the seven book of Harry Potter, but it had been an impossible mission for me, and this week I have a lot of things to do!

I hope I will can do it before to enter school.

Current Mood:

frustrated

Current Music:

"Dead Promises " The Rasmus